ICA Risk Management
Certify your compliance management systems.
ICA Risk is the conformity assessment body of International Compliance Association.

We provide certification of your organisation's compliance and anti-bribery management systems.
Prove your competency to the wider compliance industry with the following ISO Certifications:
ISO 37001:2016 Anti-Bribery Management Systems
We offer UKAS accredited audit and certification of your organisation's anti-bribery management system.  
Certification to ISO 37001:2016 can help you to identify, prevent and address bribery risks within your organisation, and can give confidence to regulators, your partners, and clients that you have the processes in place to comply with anti-bribery laws and regulations. 
ISO 37301:2021 Compliance Management Systems
This is a new standard, providing requirements and guidance for your compliance management system. 
Certification to ISO 37301:2021 can help you identify and address your organisation's compliance obligations, ensuring you comply with relevant legislation and regulation, as well as supporting your existing management systems' certification, such as ISO 14001:2015 Environmental Management Systems, or ISO 27001:2013 Information Security Management Systems. 
What are the benefits of ISO certification?
Successful certification of your organisation's management systems will allow you to:
gain a globally recognised certification
collaborate with all parts of the business to improve performance and awareness in areas such
as record keeping, decision making, management of suppliers, reducing costs, etc.
improve reputation; demonstrating reliability and commitment to staff, stakeholders, regulators,
and the wider compliance community
seamlessly integrate compliance into the organisation's culture
be eligible for more opportunities.

On behalf of PJSC MTS, we would like to thank the ICA Risk staff and the audit team for the high level of cooperation, professionalism and well-coordinated work within the framework of the certification audit project. Recommendations received from the auditors will make a significant contribution to the development of MTS Unified compliance system, and in general, the work carried out by the ICA will have a positive impact on the development of compliance in our country.
Irina Rasnyuk,
Head of Compliance Functional Group, Mobile TeleSystems PJSC (MTS)
How can we help with the certification process?
As well as providing support and guidance to you through your ISO certification journey, we have various tools and services to ensure you get the most from the process and continue to maintain best practice methods. 
Gap Analysis
Are you ready for certification?

Gaining clarity about the position of your compliance and anti-bribery management systems will help you understand your readiness for certification. Our Gap Analysis service will provide you with a bespoke report to clarify how your organisation's compliance and/or anti-bribery management system currently measures up against the requirements of the certification standards.
Internal Auditor Training
Train your team to think like the auditors
What if you could gain the expertise to conduct internal audits in-house, to not only successfully complete ISO certification, but allow you to continue to monitor your adherence to that certification standard? This course is a fantastic way to develop your in-house expertise, allowing your team to attain the competence they need to maintain and continually improve your management system. Find out more
Risk Assessment Tool
Revolutionise the way you complete enterprise-wide risk assessments

Are you finding risk assessments (such as financial crime analysis, compliance, and anti-bribery assessments) time-consuming, costly to perform, and predominantly spreadsheet-driven? We have partnered with a rigorous and scalable risk assessment platform, providing an efficient, auditable, cloud-based software solution to ensure that firms' policies, controls, and procedures are appropriately designed and implemented. Find out more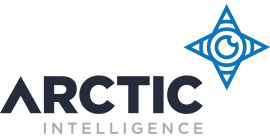 Useful links
Here are some additional useful links: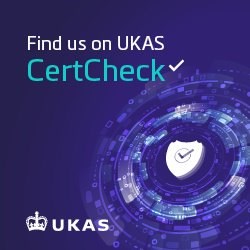 Get in touch to discuss your requirements
Are you ready to begin the process of certifying your anti-bribery or compliance management systems, or to join one of our training programmes? Or, are you simply looking for more information?
Please contact us directly at enterprisesales@int-comp.com or use the form below to request a call back from a member of the ICA Risk team.